Jupiter Abyss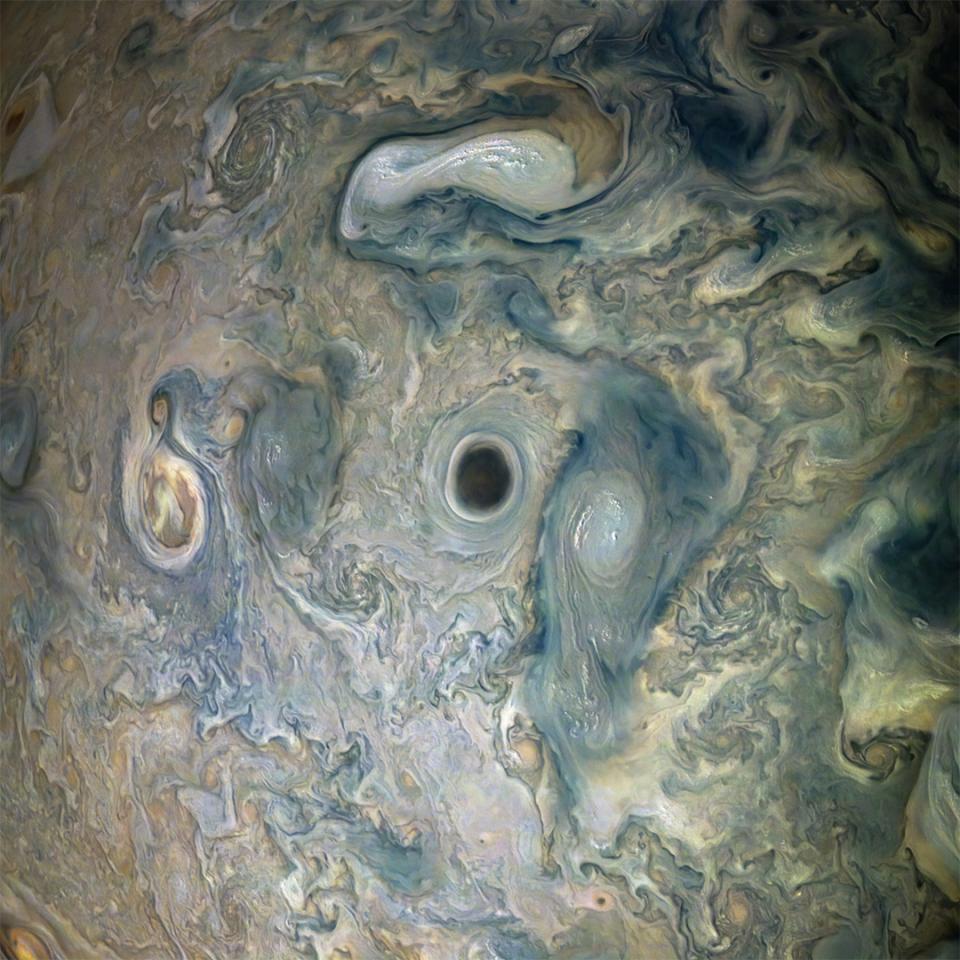 NASA's Juno spacecraft captured this view of an area within a Jovian jet stream showing a vortex that has an intensely dark center. Nearby, other features display bright, high altitude clouds that have puffed up into the sunlight.

The color-enhanced image was taken at 12:55 a.m. PDT (3:55 a.m. EDT) on May 29, 2019, as the spacecraft performed its 20th science flyby of Jupiter. At the time, Juno was about 9,200 miles (14,800 kilometers) from the planet's cloud tops, above approximately 52 degrees north latitude.

Citizen scientists Gerald Eichstädt and Seán Doran created and named this image using data from the spacecraft's JunoCam imager.