Juno Discovers "Shallow Lightning" Above Jupiter's Water Cloud
• Jovian lightning was thought to originate in deep liquid water clouds, as on Earth.
• Juno's star camera observed lightning flashes at an altitude where water is frozen (-88º C).
• The flashes suggest a liquid exists in clouds much higher than expected.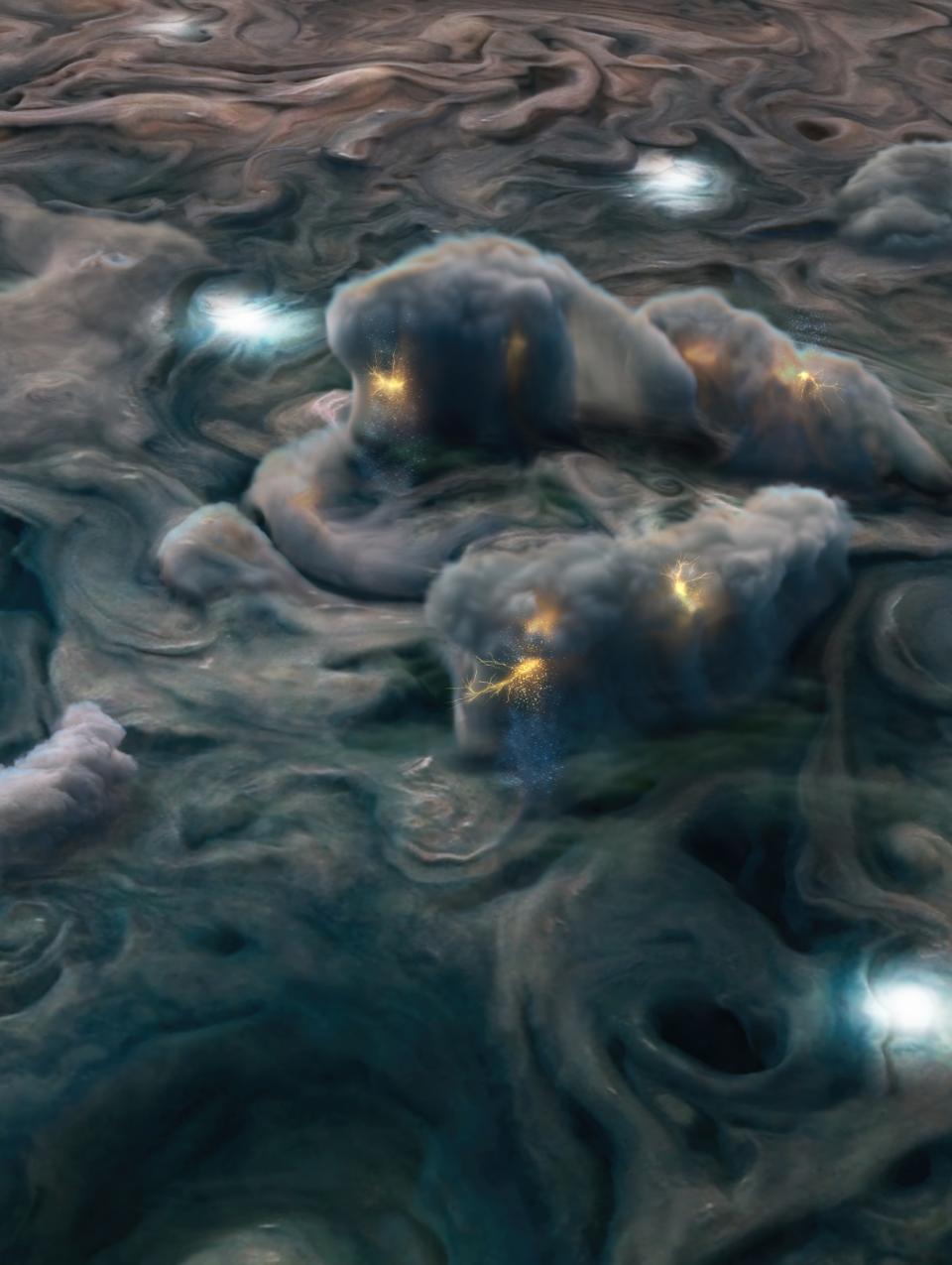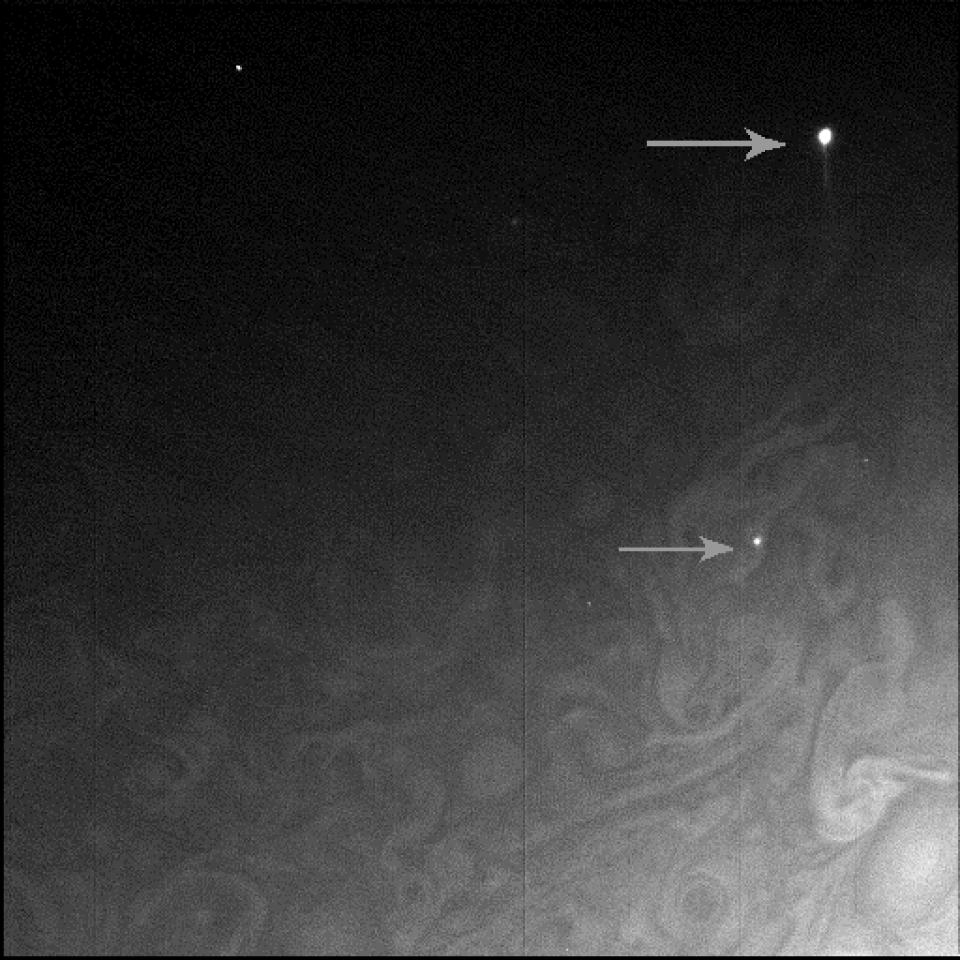 • Ammonia gas is Jupiter's antifreeze that melts water ice high in the atmosphere.
• The solution forms clouds containing a liquid similar to that of window-cleaning solution.
• Such clouds do not exist on Earth, but may be common to giant planets throughout our galaxy.


Credit: (Becker et al., Nature, 584, 55-58, 2020)


Download Juno Discovers "Shallow Lightning" above Jupiter's water cloud
here