Juno Pelted by Dust as it Passes Through Jupiter's Ring Plane
Dust grains impact with a speed of more than 70 km/s, creating a cloud of hot gas

The expanding gas cloud is ionized, so it upsets the electrical charge near Juno and excites Juno's radio wave antennas.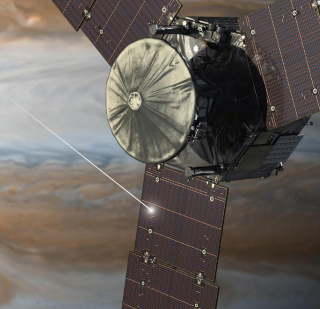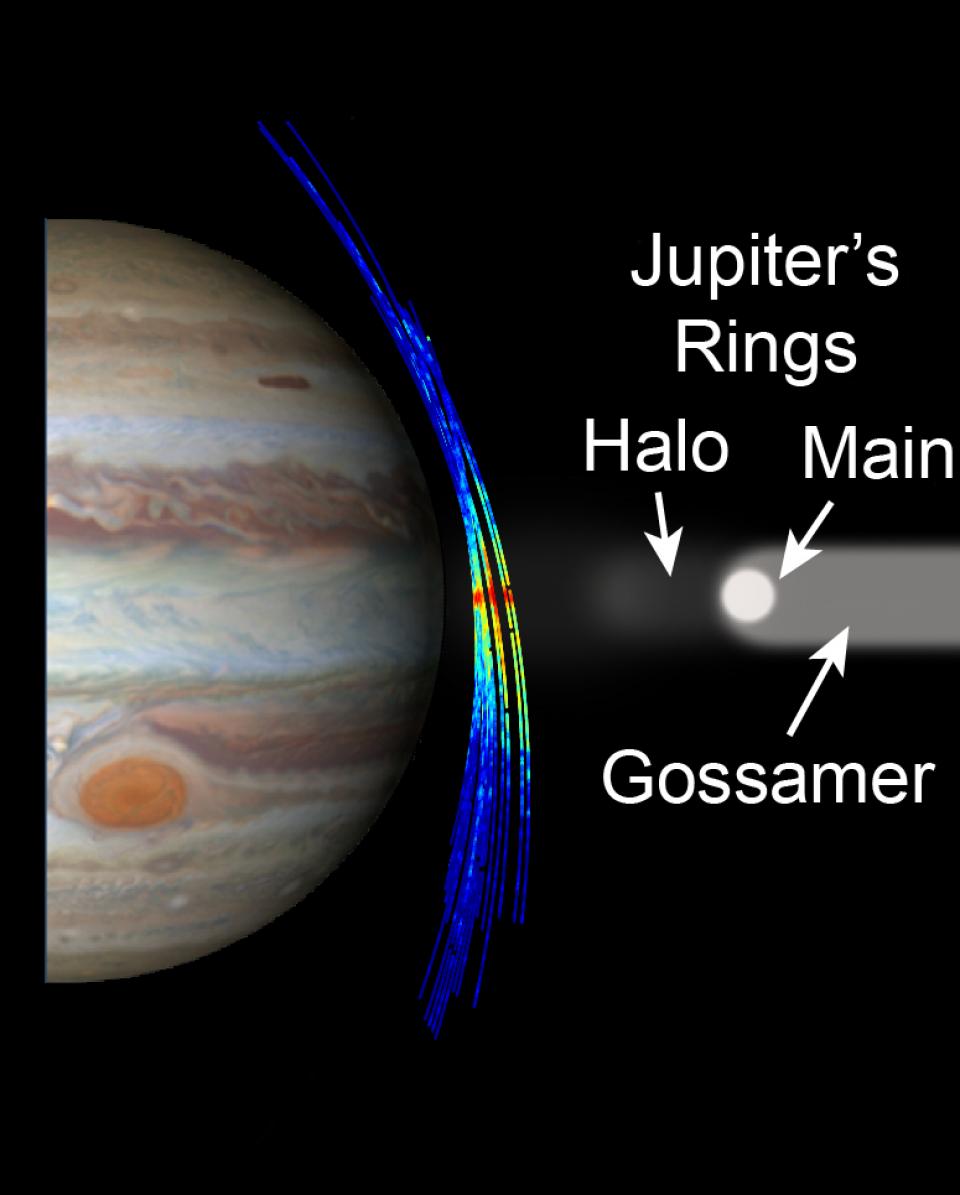 • The dust impact rate increases to about a half-dozen impacts per second near the ring plane, equal to a density of a few thousand grains per cubic kilometer.
• Dust is about the size of cigarette smoke particles.
• The grains are likely falling out of Jupiter's rings.
Credit: Ye, S.-Y. et al., 2020,
J .Geophys Res., 125,6,
doi.org/10.1029/2019JE006367
Download Juno Pelted by Dust as it Passes Through Jupiter's Ring Plane
here