During Perijove 12, several rewarding observations were possible. Here is a synopsis of some of them: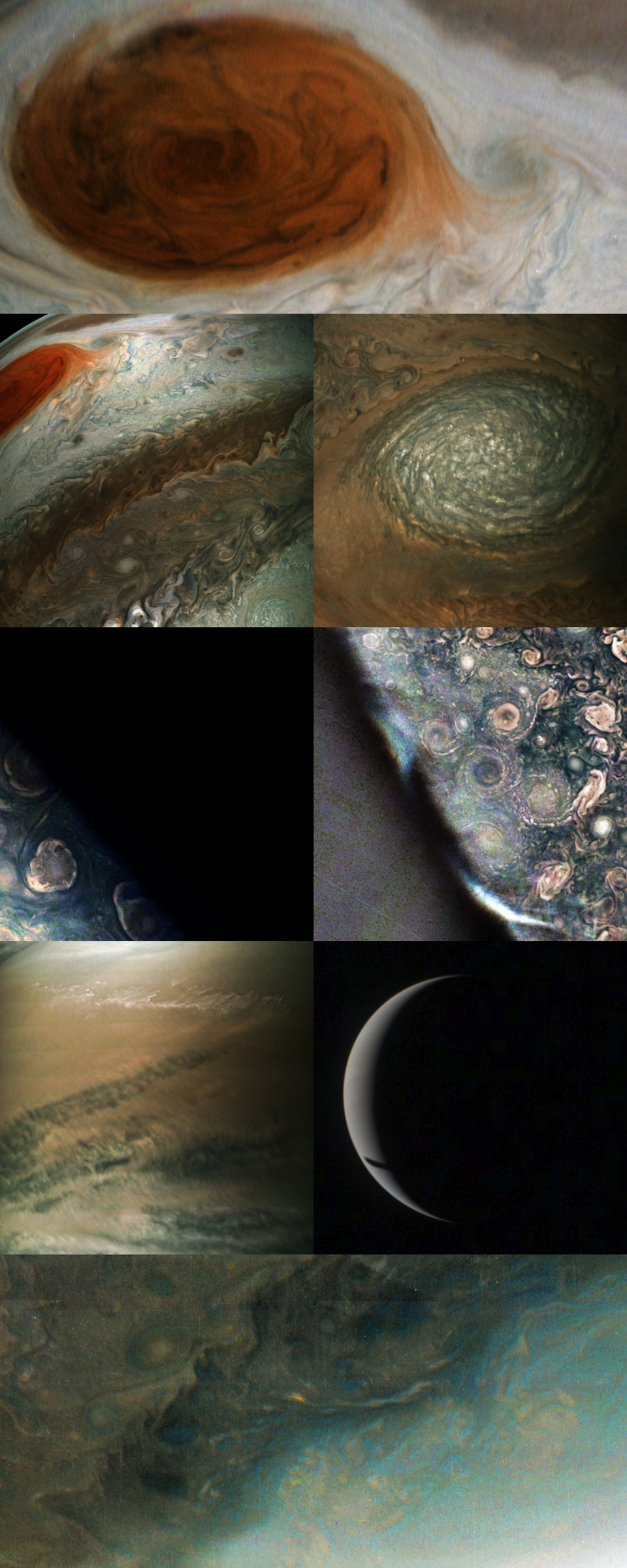 The first row shows an enhanced cylindrical map of the Great Red Spot, and together with a turbulent eddy.
The left image in the second row shows, how the GRS comes into JunoCam's field of view while approaching Jupiter's south.
The right image in the same row shows a snapshot of the anticyclone NN-WS-4.
The third row shows enhanced polar maps of some of the northern and southern circumpolar cyclones.
The left image in the fourth row shows mesoscale waves in latitudes near the equator. Noteworthy is the line of bright popup clouds, which ressemble some kind of cirrus clouds in this observation, possibly induced by wind shear.
The right image in the same row shows the high phase angle of inbound images. This specific image was selected, since it also shows a distinct moon shadow.
The image in the last row is derived from four stacked methane band images, and from one RGB image. The methane band data define the brightness, the RGB data hue and saturation of the combined image. The methan-bright south polar hood is very distinct. The surrounding seam appears to be a little darker in methane band than in RGB images, when related to areas further to the north.
For the northern and southern CPCs, as well as for NN-WS-4, and for some other areas, more than image could be taken. The quality of the images allows for resolving cloud motion in short animations.